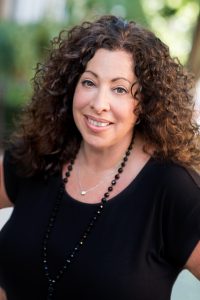 An Associate Broker at Douglas Elliman Real Estate, Tina has been in sales her entire life – from retail sales to title closings to real estate. Tina's unbridled enthusiasm and assertive, no-nonsense approach are a winning combination. She possesses the experience, dedication, energy and perseverance to take care of anyone looking to sell or purchase property.
Tina is known to go to the "end of the earth" for her clients. She is there for them long after the closing date because Tina understands that real customer service is bigger than the transaction itself.
Born and raised in Brooklyn, Tina currently resides in Bergen Beach. She is committed to giving back to her community and has volunteered at the local Public School's Parents Association, Board of Directors & School Leadership Team, as is Co-President of the Parents Association at Temple Shalom. When Tina is not working she can be found riding her bike, walking ("Leo") her Chocolate Lab, playing tennis or attending concerts with her daughter.
ASK TINA!
2016 – Diamond Club Award
#4 Team in Brooklyn
2015 – Presidents Club Award
2014 – President's Club Award
2013 – Chairman's Circle Award
2012 – Million Dollar Club Award
2011 – Million Dollar Club Award
2010 – Multi Million Dollar Club Award
2009 – Multi Million Dollar Club Award
2008 – President's Club Award
2007 – Million Dollar Club Award
2007 – Rising Star Award