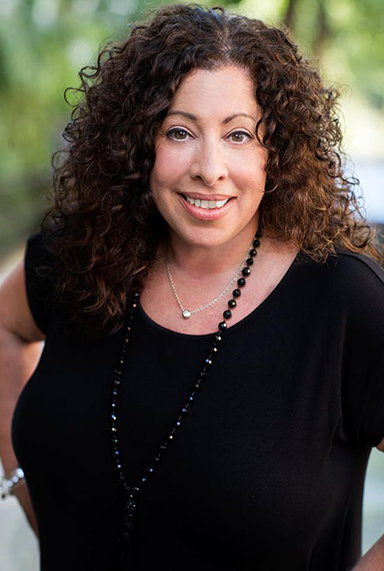 An Associate Broker and lifelong Brooklyn resident, Tina Epstein has been in sales her entire life, from retail sales and management to title closings and real estate. Tina's vast experience and dedication to outstanding client services began with her passion for helping people. "After assisting all of my friends and family buying and selling their homes, I knew that real estate sales would be the perfect career choice for me." Now 14 years later, with the same unbridled enthusiasm and assertive no-nonsense approach, she is very proud to say that her winning combination has helped over one hundred families find their place to call home.
Why Tina's Different
For Tina Epstein, this business is personal. "I genuinely care about all of the clients I choose to work with and my loyalty shows." She believes strongly that not only is it her duty to represent her clients to the best of her ability, but also to educate them throughout every step of the process. Armed with top-notch information, high-tech data, market insight and negotiating savvy, Tina's job is to ensure that her clients can make the best possible decisions. "For my sellers, I strive to help them reach their maximum investment potential while fiercely protecting their best interests." Tina's role as trusted advisor is one she takes very seriously. Her clear communication style and candor, though sometimes hard to hear, are always with her clients best interests at heart. For her buyers, Tina is there every step of the way as she guides you through the process. From your very first search, to presenting your offers, to financing, inspections and to closing, Tina knows exactly how to position your offer to be accepted.
Tina Believes In Giving Back
Tina strives to live every day consciously aware of "paying it forward." Aside from her daily deeds she donates to many charities. A few that are near and dear to her heart are The National MS Society, The Jed Foundation, God's Love We Deliver and the Lung Cancer Research Foundation. She is committed to giving back to her community and has volunteered at the local Public School's Parents Association, Board of Directors and School Leadership Team, as is Co-President of the Parents Association at Temple Shalom.
In Her Free Time
When she is not working Tina can be found taking long drives in her convertible, riding her bike, binge-watching a hot new series, walking Leo, her Chocolate Lab (who really walks her) and attending many concerts with her daughter. Tina's family is of the utmost importance and spending quality time with them truly brings her joy.
Tina's Favorite Quotes
"Dwell in possibility" – Emily Dickinson
"I am not number one, you are." – Tina Epstein
Designations
CNE: Certified Negotiation Expert
CBR: Certified Buyer Representation
SRES: Senior Real Estate Specialist