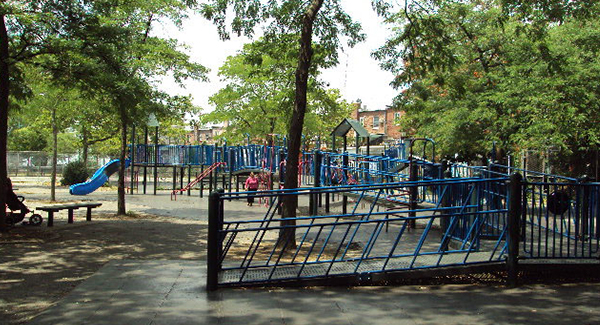 Bath Beach is located in the southwest part of Brooklyn, between Dyker Heights and Coney Island, just south of Bensonhurst. The neighborhood borders the Dyker Beach Park at 14th Avenus, and Bensonhurst at 86th Street and Bay Parkway. The southern boundary of the neighborhood is formed by the Leif Ericson Drive, a section of the Belt Parkway dedicated to the Icelandic/Norwegian explorer, and a tribute to the Norwegian community that has played a major part in the development of Bay Ridge and Bensonhurst. Bath Beach is a haven for residents seeking peace, comfort, and convenience.
Several major shopping districts surround the neighborhood, while two major parks cap the eastern and western ends of the area. Transportation isn't a problem either, with 2 subway lines (D and M) crossing the neighborhood, and the Belt Parkway right nearby. The housing stock in Bath Beach is diverse, and generally less dense than the surrounding areas, with more greenery and air. Housing selection here is composed mainly of single- and two-family frame or brick houses, in a variety of styles. However, several co-op and condominium developments have been completed recently, expanding the housing selection in Bath Beach with their brand-new 1-bedroom, 2-bedroom, and 3-bedroom offerings. Rental selection includes the 1,343-unit Shore Haven development built by Fred Trump after World War II.
Bath Beach, like nearby Bay Ridge and surrounding Bensonhurst, is a shopper's paradise. Bath Beach residents have their pick of the multitude of shops along the 86th Street commercial district, the Bay Parkway's endless line of stores and entertainment venues, and Bay Ridge's famous 86th Street / 5th Avenue shopping extravaganza. In addition, grocery stores and specialty food stores are located throughout the neighborhood. Situated between the 17.5-acre Bensonhurst Park and the gigantic 216-acre Dyker Beach Park/Golf Course complex, Bath Beach offers nature lovers plenty of choices for relaxation and recreation. Both parks feature a selection of modern sports equipment, safety-enhanced playgrounds, and oceanfront promenades.
What could be better than a walk in the park on a summer day, with a sweeping vista of the Atlantic Ocean as the backdrop? For those seeking a more active way to spend a weekend, Coney Island's amusements are only a few minutes away. With the famous Cyclone roller-coaster, the Parachute Jump, the world's longest wooden oceanside promenade (Riegelmann Boardwalk), the New York Aquarium, an ice-skating rink, and dozens of other amusements, Coney Island is a great destination for families. Speaking of "only a few minutes away"… Bath Beach's location right next to a major highway, as well as one of Brooklyn's major subway depots, means convenient access to anywhere else in the City.
If you intend to commute via mass transport, you'll appreciate the choices – D and M trains right in the neighborhood, with the N, F, Q, and B lines only one transfer away. In addition, 2 express buses to Manhattan (X28 and X38) run along the Belt Parkway, and the 1, 3, 4, 6, 8, 64, and 82 local buses provide local connections. Drivers will appreciate the convenience of getting right on the Belt Parkway without being bogged down in the local streets, and having Bay Parkway, Coney Island Avenue, and other major thoroughfares for access to Mid-County and Downtown Brooklyn neighborhoods.
Sorry we are experiencing system issues. Please try again.