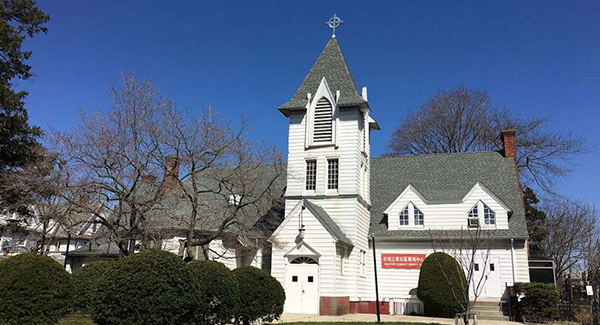 The neighborhood of Homecrest is located in south-east Brooklyn, between Gravesend and Madison, just north of Sheepshead Bay. Homecrest borders Midwood to the north (at Kings Highway), Madison to the east (at Ocean Avenue), Sheepshead Bay to the south (at Avenue U), and Gravesend to the west (at Coney Island Avenue). Housing inventory in Homecrest is mostly in the form of mid-rise (6 to 8-story) brick apartment buildings along Nostrand and Ocean avenues, as well as detached Victorian homes and attached brick rowhouses along the side streets.
In 2005, zoning restrictions on the north side of Homecrest and along Ocean Avenue were relaxed, resulting in significant condo development. Several condo projects have been built, with more on the way. This development offers prospective buyers even more options for housing in south-east Brooklyn, with affordable modern units located near shopping districts and public transportation.
Like many other south-eastern Brooklyn neighborhoods, Homecrest offers a balance between tranquility and convenience – the neighborhood's interior is quietly residential, almost suburban, while the commercial districts along boundary avenues satisfy the residents' shopping and dining needs.
Homecrest has a great public transportation layout. The Q/B subway line runs along East 16th Street, right in the middle of the neighborhood. Coney Island Avenue, the western border, provides the B68 local and the X29 Manhattan Express buses. North Homecrest is served by the B7, B82, and B100 buses along Kings Highway, as well as B2 and B31 buses along Avenue R. Ocean Avenue's B49 route is a direct connection to Brighton Beach and Manhattan Beach, and the B3 bus along Avenue U links Homecrest and Madison residents to the F, N, and D trains in Bensonhurst.
Being located between three major commercial districts, Homecrest residents never lack in shopping and dining options. Kings Highway is a dense shopping corridor, with hundreds of stores and restaurants. Coney Island Avenue, while not as spectacular, adds plenty of bars and service businesses to the mix. Avenue U rounds out the selection with a multitude of small stores and ethnic restaurants.
One of the notable shopping destinations in the Madison-Homecrest-Marine Park area is the giant Kings Plaza Mall. The first indoor mall in New York City (1970), the complex includes a 1.1-million-square-foot facility with over 150 shops, a multiplex movie theater, and its own marina. The mall also serves as the starting point for 7 bus lines.
The neighborhood's central green-space is the William E. Kelly Park / Kelly Playground complex. Located at Avenue S between East 14th and East 15th Streets, the park offers 3.5 acres of green space with many amenities, including a cardiovascular fitness course, safety-enhanced play equipment, dual baseball diamonds, basketball and handball courts, and much more. The park also includes interesting ornaments like a directional compass and a cast-concrete bear statue – a nod to the Russian community throughout Sheepshead Bay and Brighton Beach.
In addition to the Kelly Park/Playground complex, and the Mellett Playground on Avenue V, Homecrest residents enjoy the comforts of nearby Marine Park. The largest park in the borough, Marine Park features 798 acres of pristine greenery, sports equipment, a golf course, over a dozen ballfields, basketball and tennis courts, and much more.
Sorry we are experiencing system issues. Please try again.